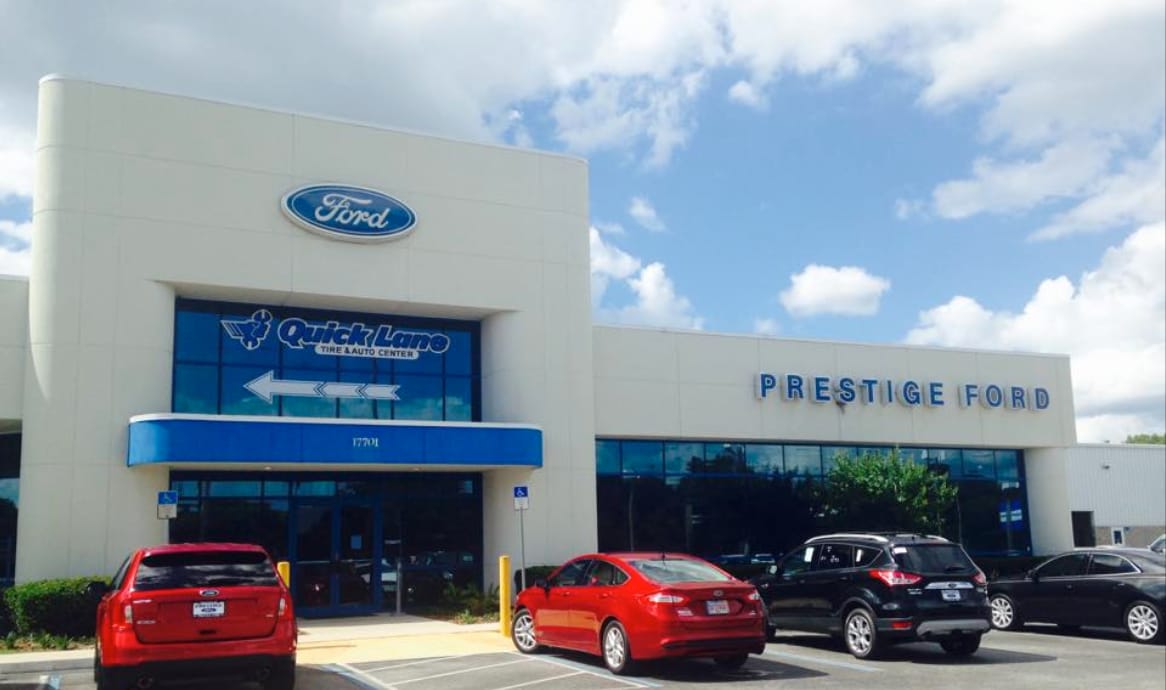 Prestige Ford serving Orlando Market was founded in 1991, and while the aesthetics and inventory may have changed, our mission statement is still the same.
"All dealership personnel will treat every customer as a potential lifetime purchaser, communicating a professional image that embraces honesty and concern for customer's wants and needs... This is our goal!" -Irving Matthews, President
Team Values
Personal Growth. We will work as hard on ourselves as we do on our jobs. Getting better at what we do is not an option
Teamwork. The good of the team comes before the personal comfort level or agenda of any individual, because when the team's welfare is compromised we're all at risk.
Attention to Detail. We will become brilliant in the basics of our job. We will do things right and excel at the "little details" of our jobs, because in reality there are no "little details."
Urgency. We will act now. We will serve our customers and one another with a high sense of urgency.
Integrity. We will do what is right, not what is easy, cheap, popular or convenient. We will do so without excuse and regardless of the cost.
It's not hard to find a Ford dealer in Florida, but it is hard to find a dealership like ours. High-pressured sales tactics, needless haggling, and a lack of respect has no place at our Ford dealership. We aim to provide a great product, and offer the highest levels of customer service possible. We realize that our customers are the reason Prestige Ford exists, and we strive to deliver the best products and services from the showroom to the auto service center.
Respect is also at the core of our business practices. We simply provide information and let our product speak for itself. All above, we listen to what our customers ask for and deliver without question.
In addition to our awesome inventory, we also offer a full service dealership including:
Service Department for routine maintenance and repairs
Body Shop for any collision repairs
Parts Department features genuine Ford and Motor Craft Parts
We proudly sale and service the Eustis, Clermont, Apopka, Sorrento communities of Northern Orlando.   We also have customer from the Tampa area and as Far away as Daytona Beach.